Trailer Toilet Hire
Our trailer toilets are ideal for parties or short term events
Easy to tow with a car – available either as a single or double toilet
Up to 650 flushes with long lasting large capacity waste and fresh water tanks with heavy duty flush pump per unit
A complete unit with an easy to use hand wash basin with vertical action pump tap and a convenient mirror
Tough, strong and durable to withstand the toughest Australian conditions with insulated twin skin walls – cool to touch
Safe non slip floor
Easy to keep clean and hygienic with high density polyethylene walls and all stainless steel fasteners
We provide a hygiene guarantee with all newly delivered toilets to site
Easy & Convenient
Specifications
Exterior (L x W x H) – 111 x 118 x 225cm
Interior (L x W x H) – 103 x 103 x 190cm
Door – 180 x 62cm
Seat Height – 48 cm
Waste Tank capacity – 370 litres
Static Tank capacity – 150 litres
Hire Periods
3 days
6 weeks
14 weeks
26 weeks
Weekly thereafter
Useful Hire Information
 For hygiene we recommend to have your toilets pumped and cleaned every month.
Do not store any goods inside toilet.
Do not move toilets once positioned on site.
Toilets must be onsite before construction of any type starts.
 Council fines will apply if you do not have a toilet on site before any construction starts.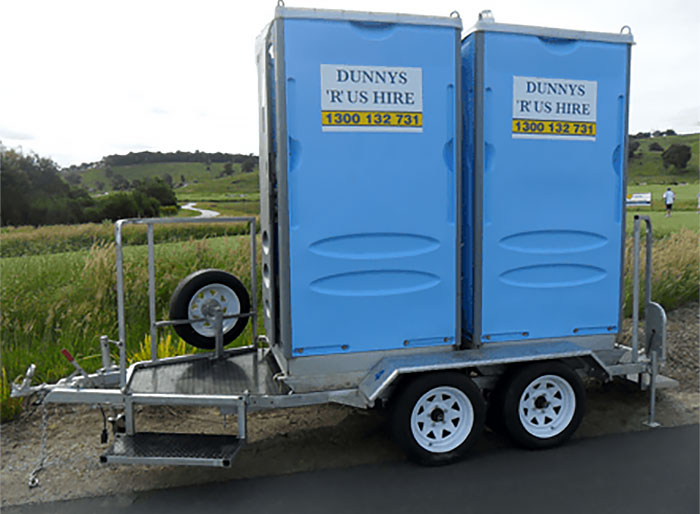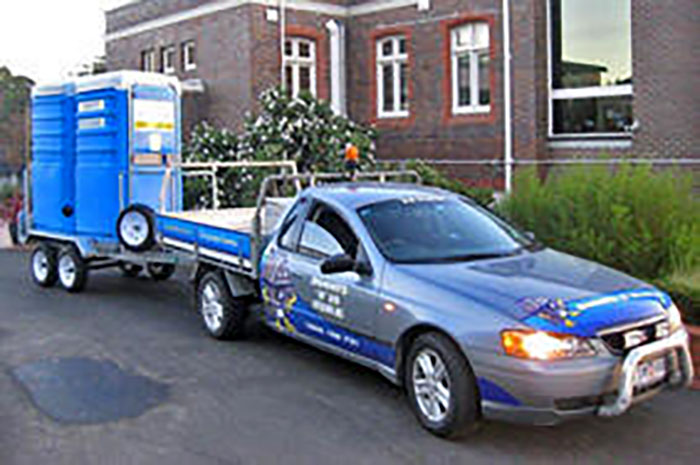 Call for a free quote 1300 132 731
Dunnys R Us have more than 30 years in the hire business. And it's not just Toilets.... We also hire out Showers, Crossover Protection, Temporary Fencing, Portable Hand Wash & Drinking Stations, Portable Offices, Sheds, Power Poles, Rubbish Cages, Wheelie Bins as well as a Toilet Pump and Clean Service.
Toilet Hire Melbourne | Portable Toilet Hire Melbourne | Shower Hire Melbourne | Temporary Fencing Melbourne | Scaffolding Melbourne | Dunnys R Us